Things are chugging right along here… in the heart and the midst of the photography busy season!
Today my car rolled over 100,000 miles.  To me, it's a big deal.  We bought this car new (my first!) and have loved it and experienced a lot of life in it for the past 6 years.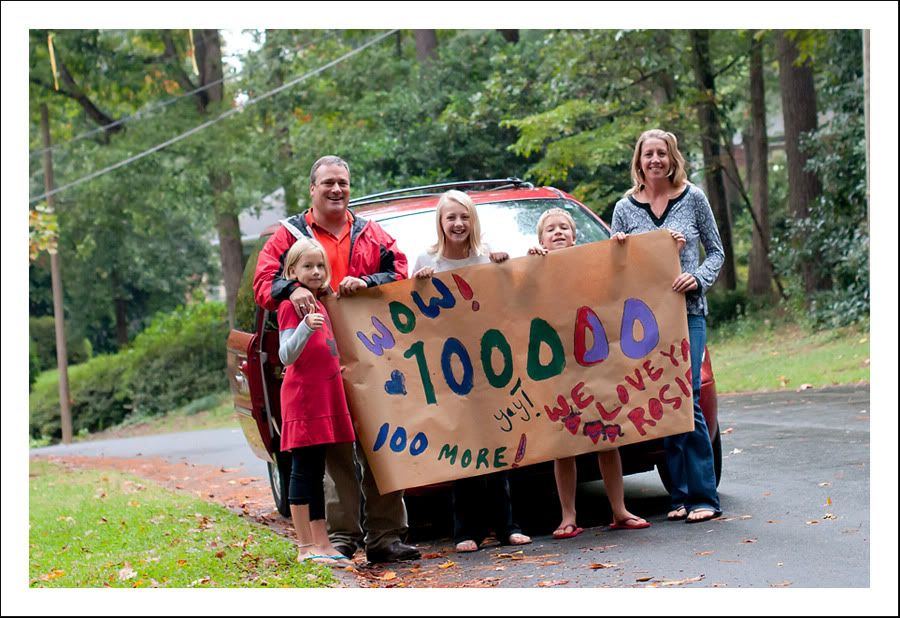 The kids made this sign this past weekend, and we've had it in the car ready for 'The Moment'.  'The Moment' was slightly staged tonight, as I only had five miles to go.  Loaded up the kids and headed out!  Stopped right where it turned 100,000.  Propped the camera on someones mailbox stand (forgot the tripod of course) and took a snap.
Here's me as a young girl … the reason for my own family photo above :
Um, I'm the 'girl' (amongst three brothers) with the pixie cut standing in front of my Dad (Magnum PI? John Lennon?).  I remember this day, this moment, and how excited we were.  This picture takes me back, and I love it SO much just for that very reason.
Pictures are such an important part of life, don't believe anything else!!
LOTS of Nags Head trip photos coming very soon!
~Kathy