Hello again Monday! 
Had a fantastic weekend – glorious fall weather, and two photo shoots on Saturday.  I almost had another on Sunday, but decided to take a 'day off' with my family.  SO glad I did!
Up this week – traveling to SW Florida to second shoot the wedding at the Ritz Carlton Naples.  Ahhhh can't wait to experience shooting a beach wedding … and can't wait to work with the talented Rachel Durik.  She is one of the first photographers I've followed since starting this journey years ago, so I am beyond thrilled!
Attempting to catch up 'round here … lol x 2. 
Here's some pics from Nags Head a few weeks ago … from the first day (Yes, I have that many – of course!)
The Nags Head Pier
(we stayed at a little cottage right next to this –awesome!)
The ocean was SO calm & lovely…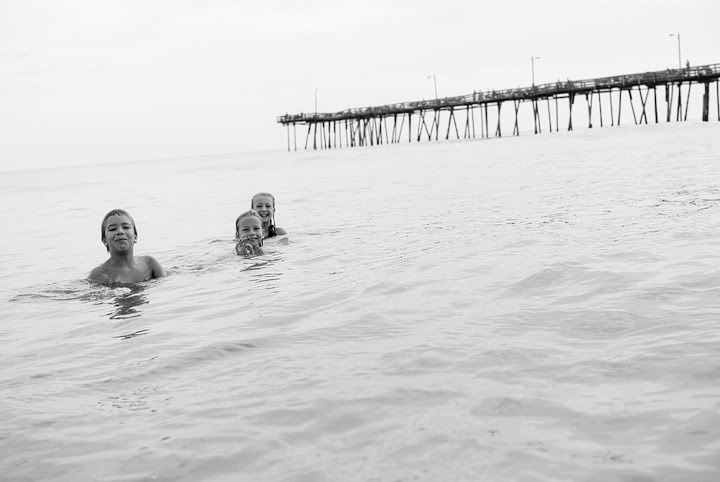 Perfect for skim boarding: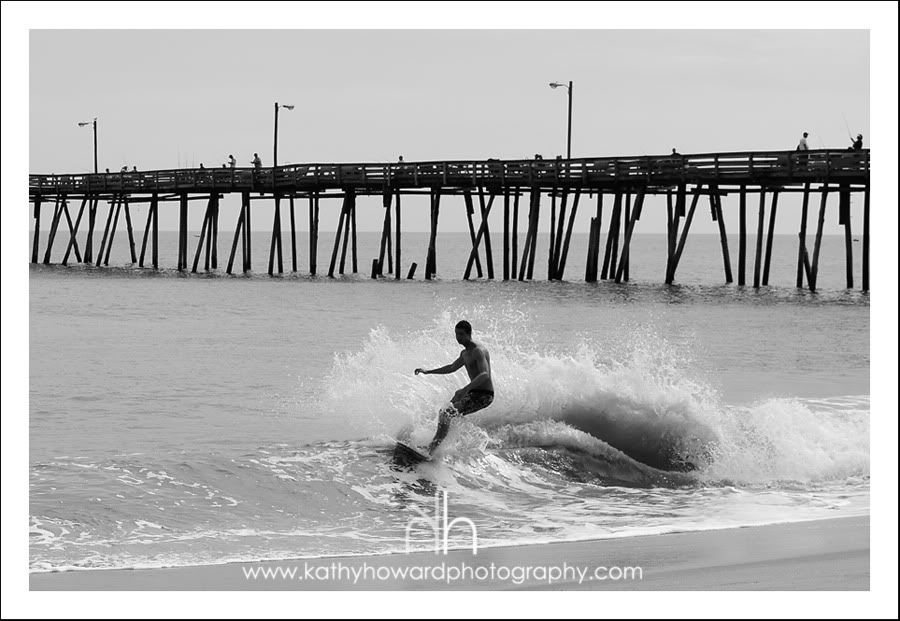 "Mom, I want to take surf lessons."  I heard this several times this summer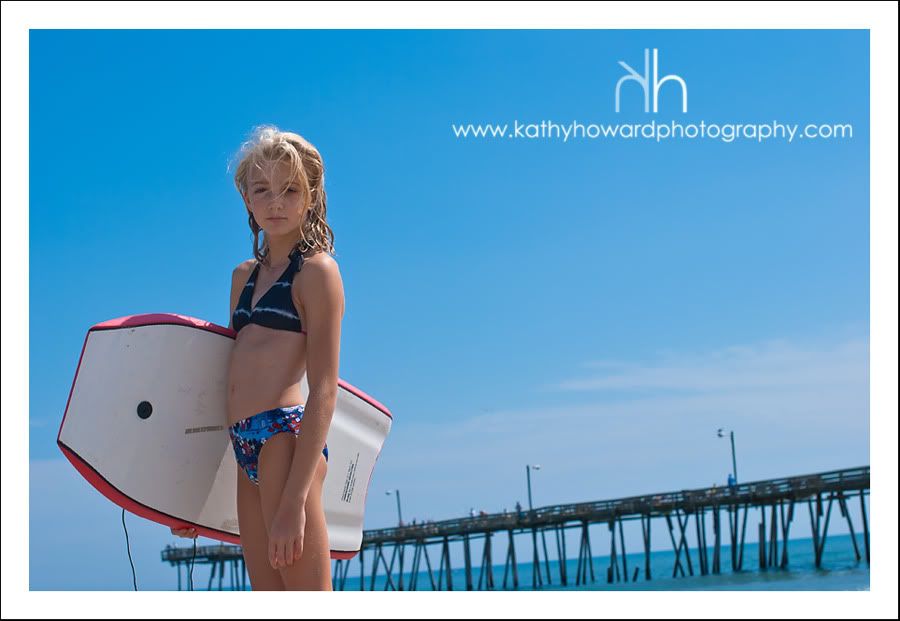 Smile!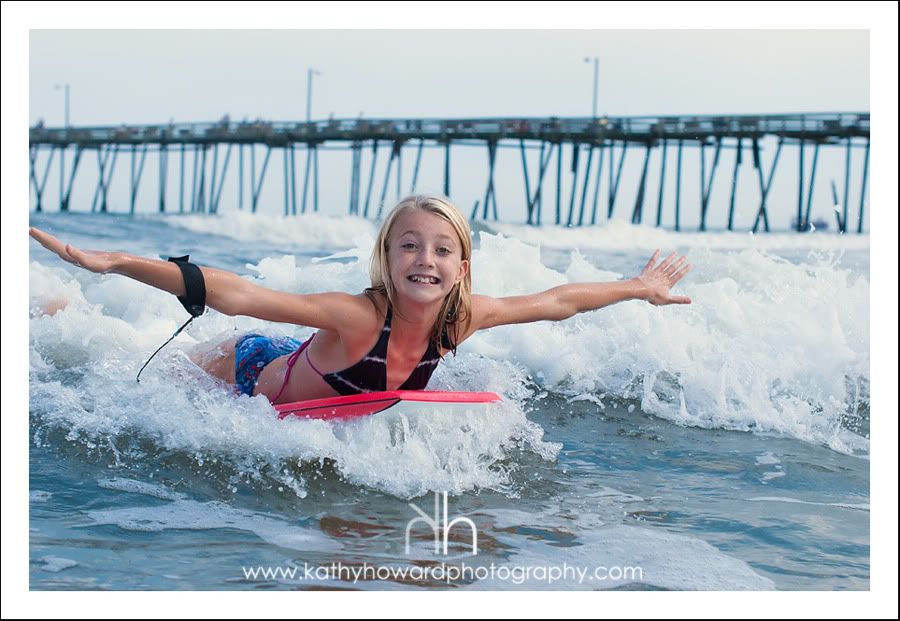 It is hard for me to believe she is almost a teenager. 
Light winds perfect for kite flying!
Girls can fish too … and this one is ALL about it: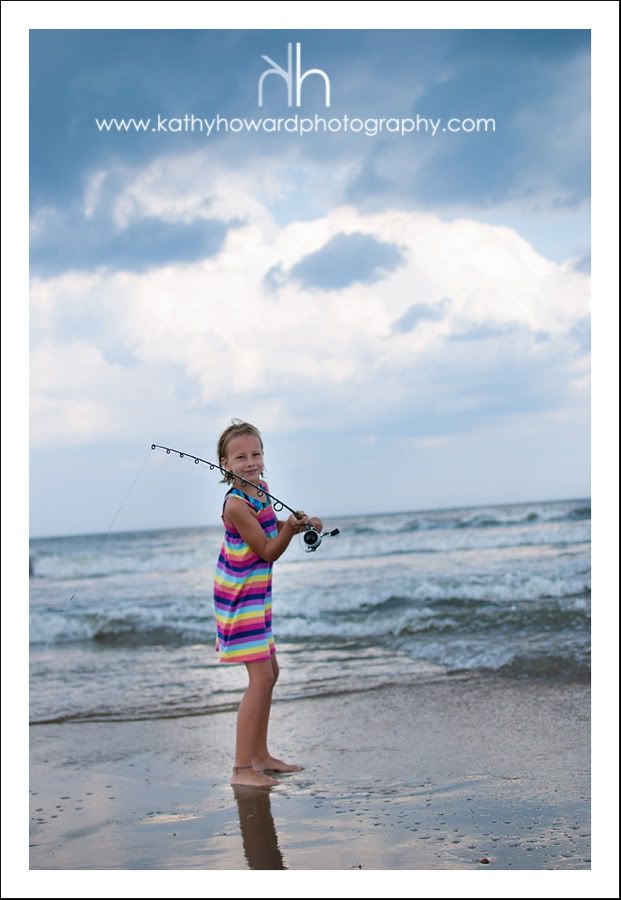 My blogging time is up.  Off to wake up the kiddos for school. 
Have a great Monday!
~Kathy