Hard to believe our swim season is done.  Every year the summers go by faster and faster.  Do you have this problem too?  Is it even a problem?!
So proud of my kiddos.  They kicked b-u-t-t on swim team this year
My oldest and her group of awesome medley-winning friends (plus one admirer!)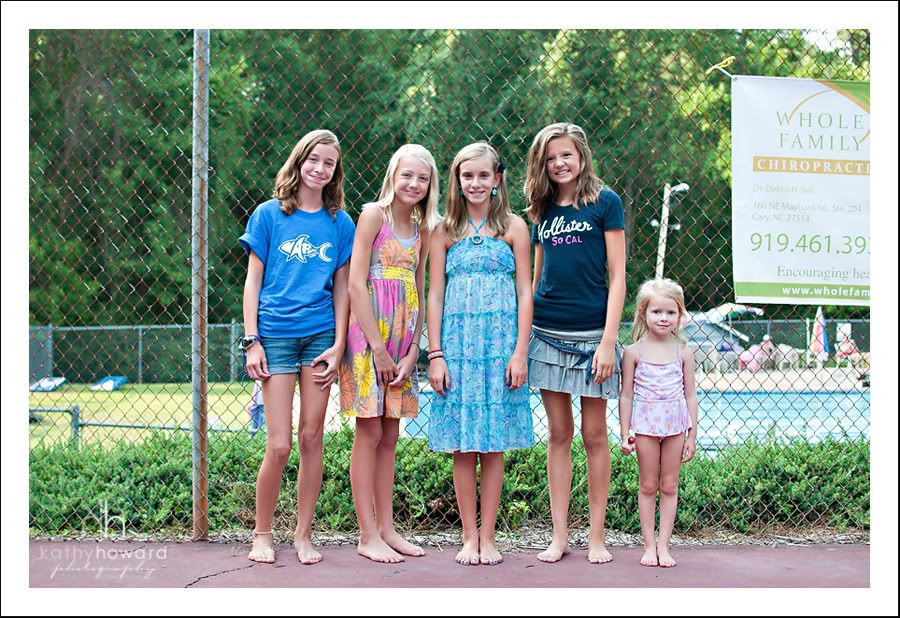 My youngest and her beloved trophy
And my sweet boy, with all his pool pals … just screams summer to me!
~Kathy