This week my now 8 yr old girl  attended a modeling/fashion camp.  According to her, dreams DO come true!  She loved every second of it, and wants more. 
She thumbed through the Sunday ads yesterday, and told me more than once she wants to be in those ads.  So, I am in the process of putting together her portfolio to email to a few agencies that have been recommended to me.  I am hesitant, but what have we got to lose? (for now, anyway!)
The last day of this camp they put on a fashion show.  I mean, they practiced their runway walk ALL week!  It was very cute and a true celebration of young girls and women (ages up to 18), all shapes and sizes.  Loved it!
It was very dark inside, and I decided not to use my speedlight and go for the motion/high grain look:
f/2.5   1/160th  ISO1600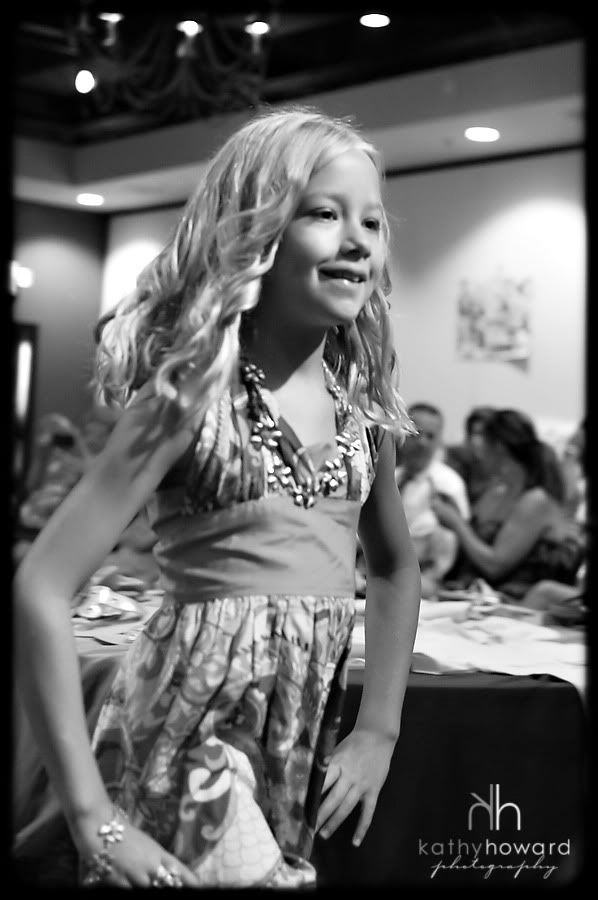 f/2.5  1/160th  ISO1600
Look at that face – NO fear!!
She chose to be first, which she said she was a little nervous until she started walking.
Proud Momma I am
~Kathy