We normally don't go to the beach in the summertime – the heat and crowds are not much to our taste.  However, we had a nice stretch of weather last week & we decided to head to the beach for the day Saturday with some good friends.
85 degrees and breezy… can you feel the breeze…
f/5.6  1/1000th  ISO100
(These were all taken with my trusty D60 and the kit lens!  D300 does not go to the beach, except for paid shoots)
This one wants to take surfing lessons.  But this day we settled for some good boogie boarding: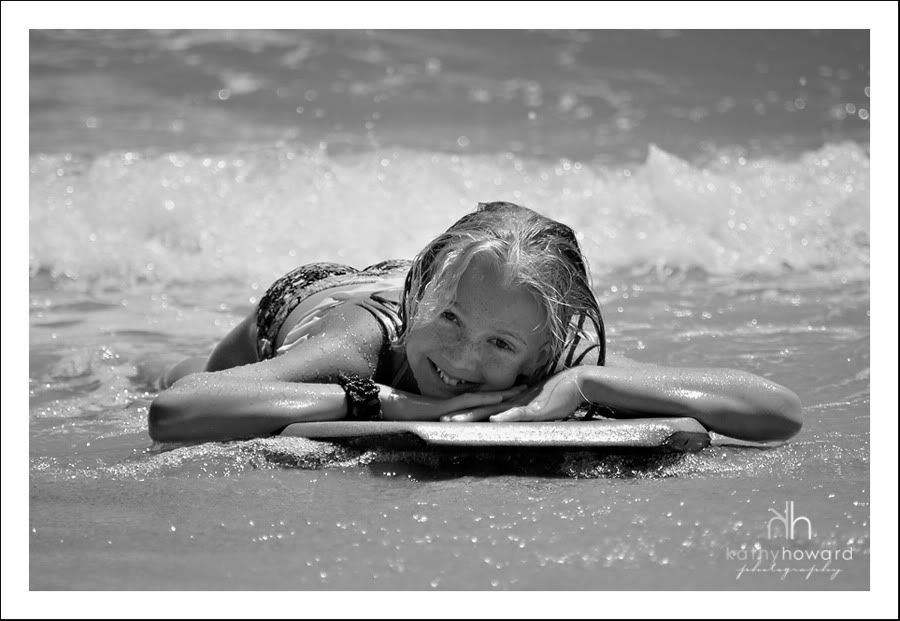 It was time for our friends to leave, so of course I had to get some group shots of the kids.
Ahhh, I love a the old classic pyramid!
And then we decided to go a little 'Hollywood' :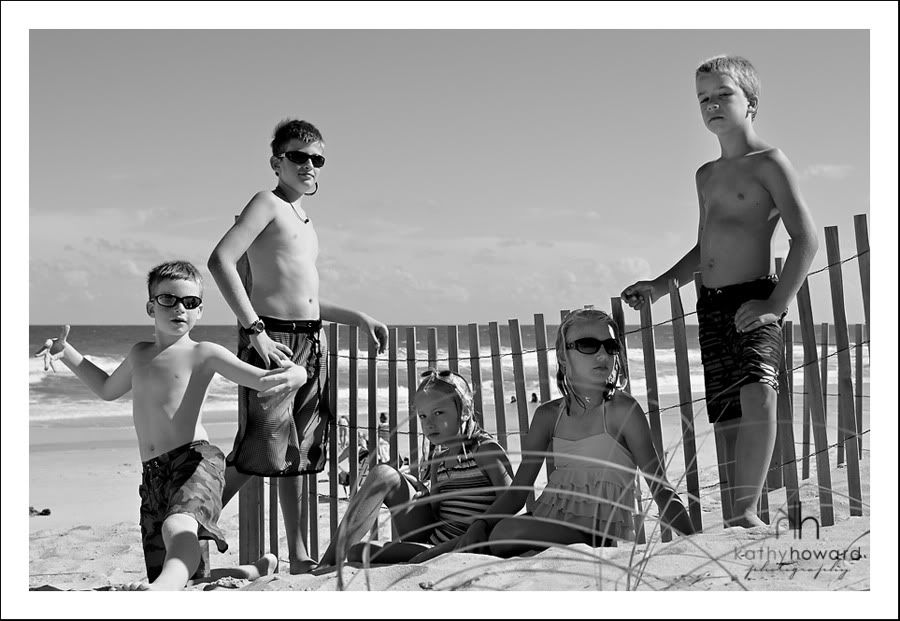 Didn't they do an AWEsome job with this pic?  I love it!
Off to our last swim meet of the season here shortly. 
I am also in the middle of an online speedlight workshop (click HERE for more info) that I am LOVE-ing,  and will be sharing some of my learning and practice here soon!
~Kathy