My goodness it's been H O T here – probably hot as heck where you are too!  This Friday we are expected to hit an ALL TIME HIGH ever of 105 degrees at the RDU airport, and that's before the heat index. 
All this hot weather makes it pretty hard to kick the kids outside to play … !  So the other day I gave the green light for the kids to empty their piggy banks.  They ask all the time, and I tell them they can only empty them when you can't squeeze one more coin in!
This cute little piggy bank moved with us from Hawaii 7 years ago.  I still think she's the cutest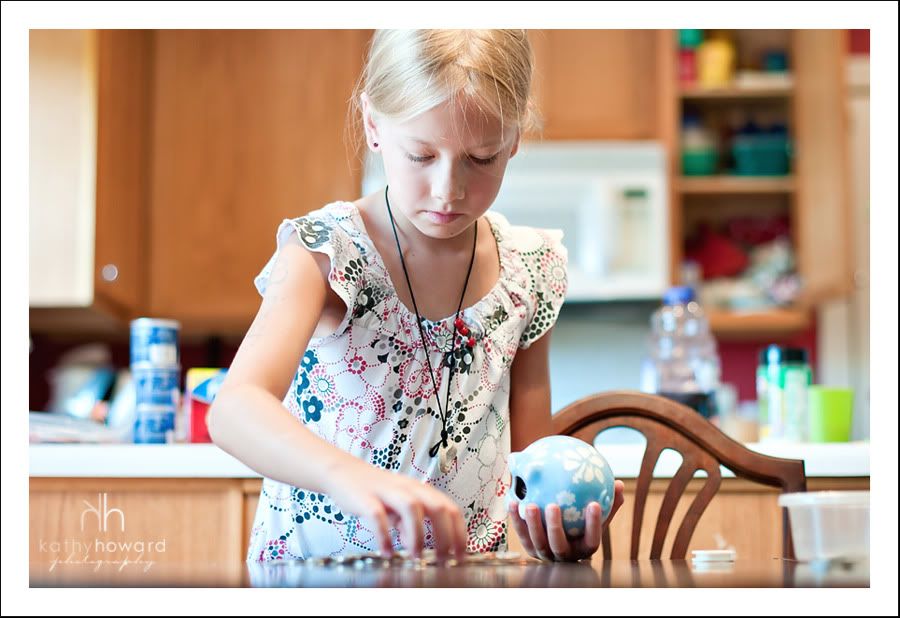 Love a wide aperture.  Hides messy kitchens!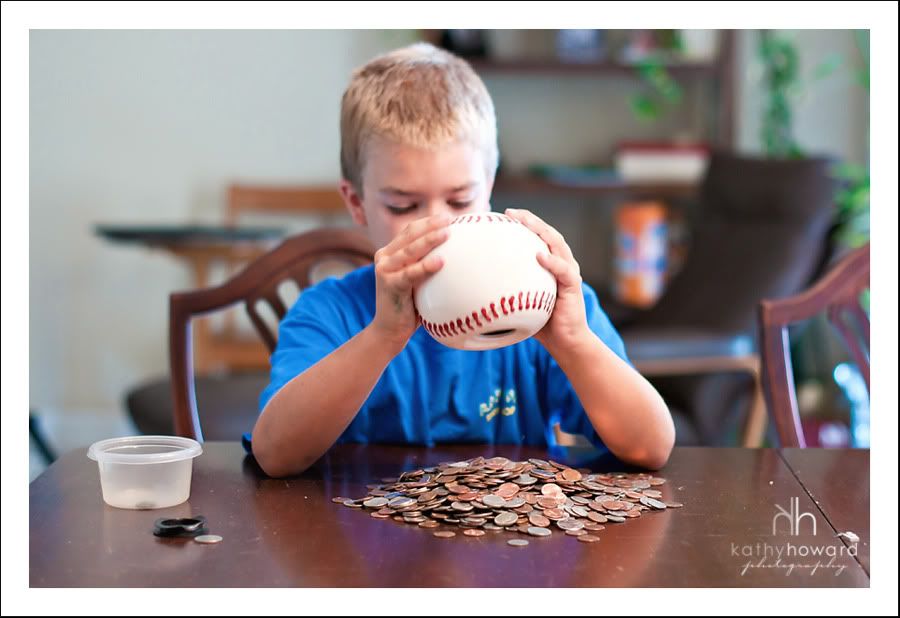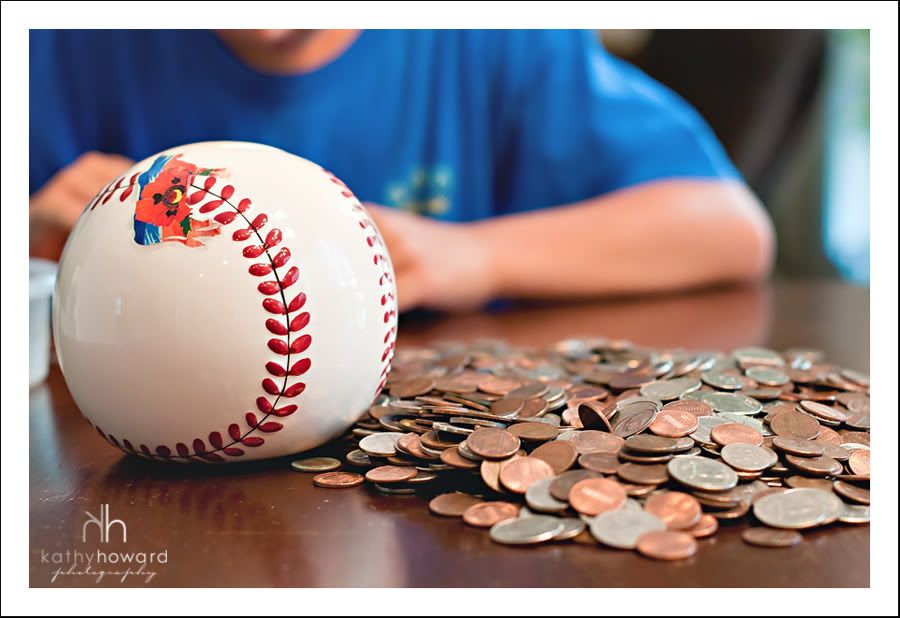 This kid ended up with 50+ dollars in his bank – cha ching!
Not sure what that thing is on his baseball, but he didn't want to remove it.
Hope you're beating the heat!
~Kathy