Every summer we head to the mountains of NC with 3 kids and two dogs to get connected with nature, camp & generally cool off from the sweltering summer heat.
Here's my Abby girl, playing in one of the wonderfully cool mountain streams: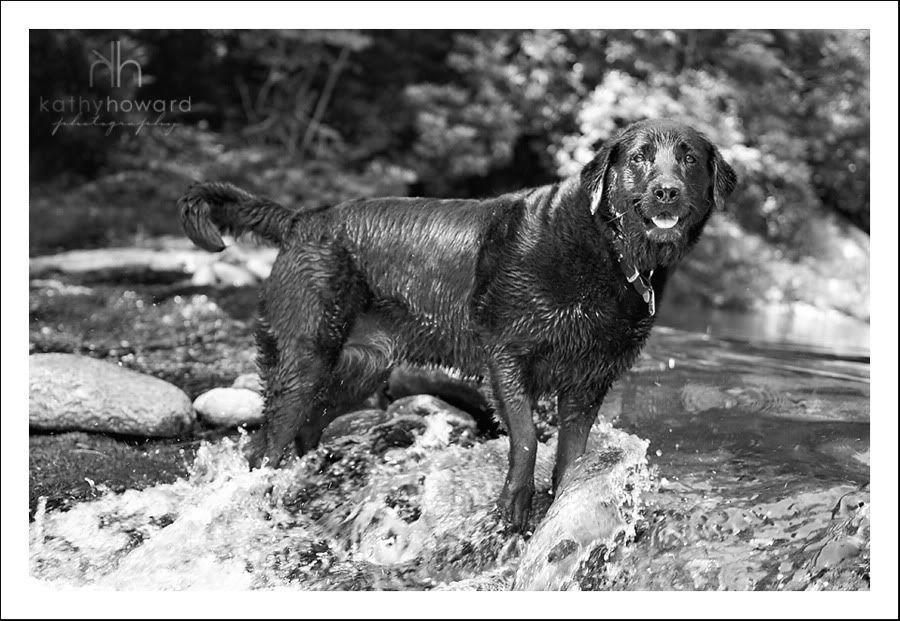 Yup, she's smiling!
Head over to I Heart Faces to see more happy pets this week!
~Kathy
p.s. Yes, I am back from vacation, with lots to share … stay tuned!