My mother-in-law turned 78 this week.  I hosted the party at our house and we ate a delicious meal of shrimp, sausage & all sorts of veggies and appetizers.  It was fun and I love celebrating birthdays together.
I like photographing moments because not only does it help create the memory, but you never really know what you're gonna get! (have no idea what my son is looking at)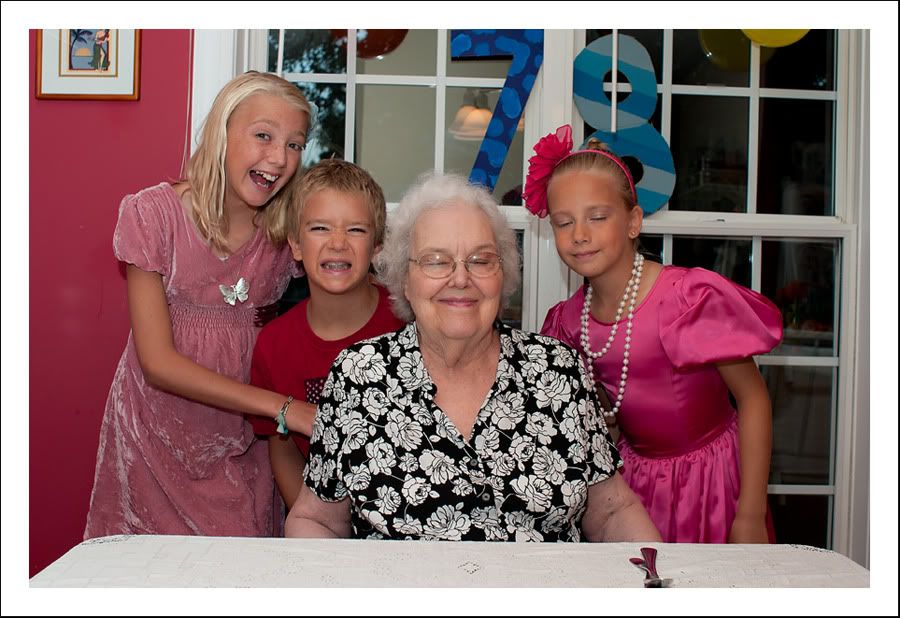 What are the odds you get half of your subjects with eyes closed?  (nice face, son)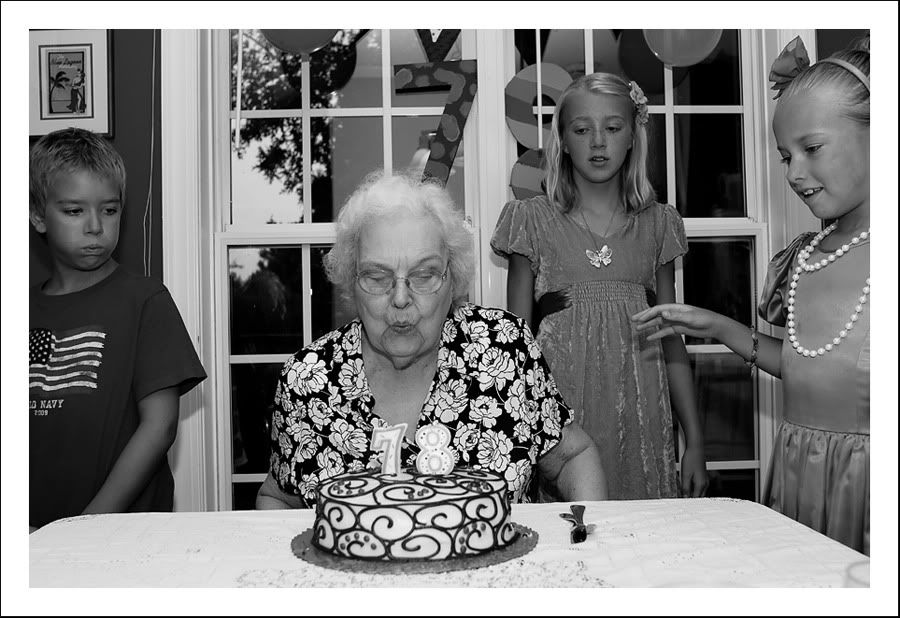 You're never too old to blow out the candles!
~Kathy