This is my newest niece.  She is seriously the sweetest and easiest baby I have *ever* met!  Just couldn't get enough of her sweetness.
Um, who are you and why are you laying me in the buggy grass with a hat on my head when it's 90 degrees outside?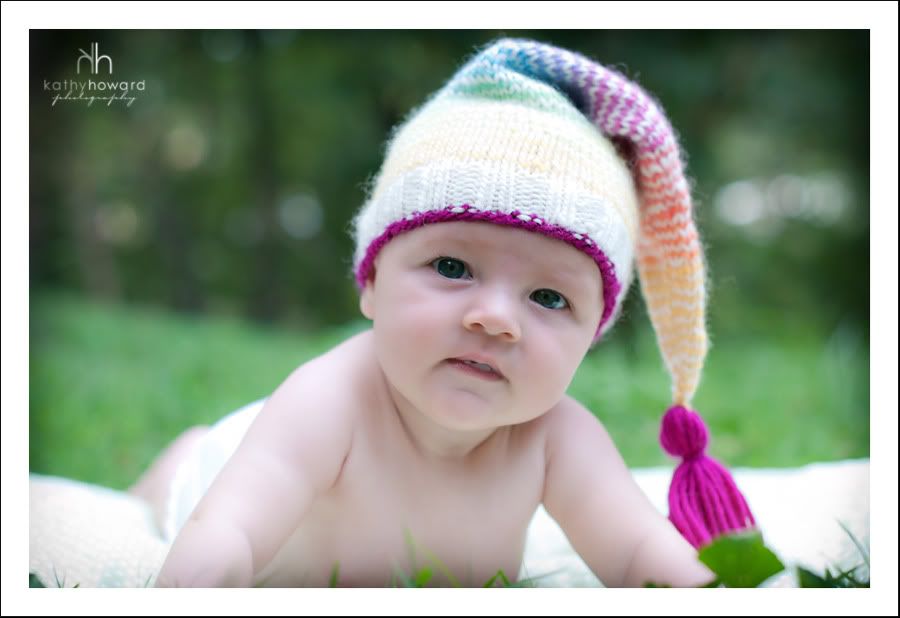 Squeeky toys are great to get 4 month old smiles …
Oh, sweet baby face~
This adorable hat was made by my friend Natasha – click HERE if you are interested in purchasing some of her handmade goodness.  She does an amazing job, and even spins some of her own yarn!
You haven't seen the last of this little girl ….
~Kathy