How lucky were we that the fair began while we were in town?  It's so nice to go with a larger group so you can divide and conquer … especially when it comes to the rides!  I love rides, but not so much anymore.  No spinny or swings for me!
LOTS of photos coming here…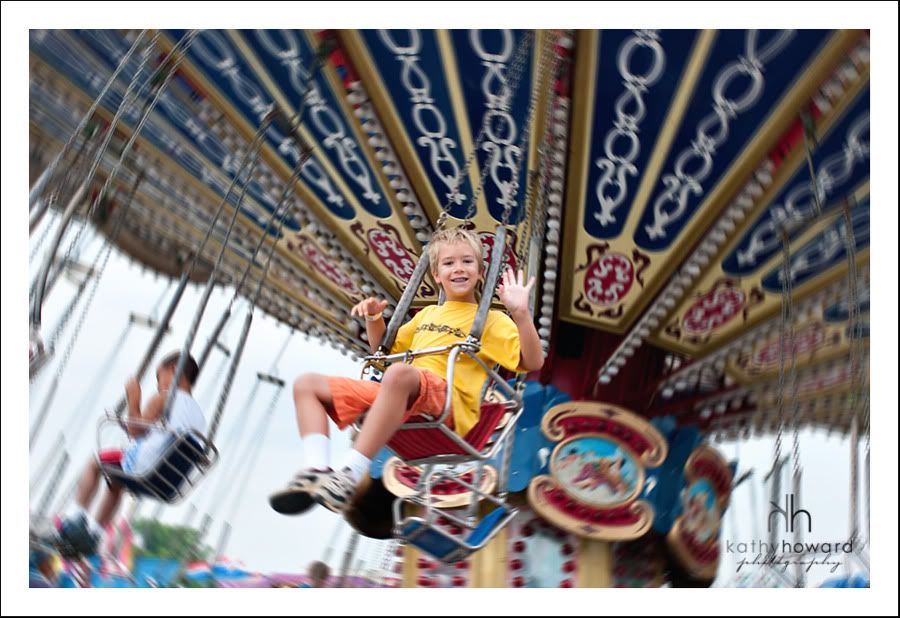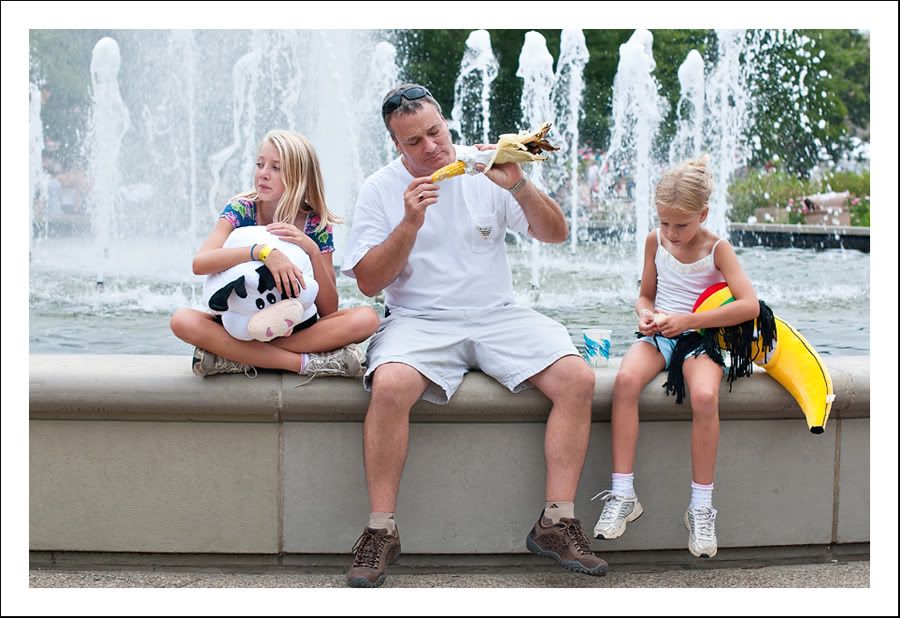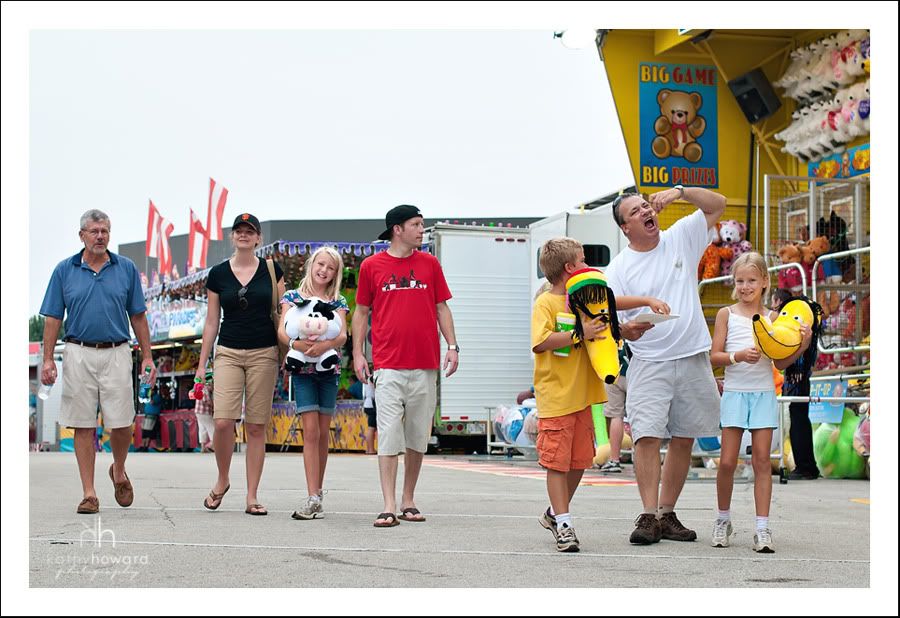 We call this one the 'Tilt a HURL'.  Look at her face … my girl in the middle …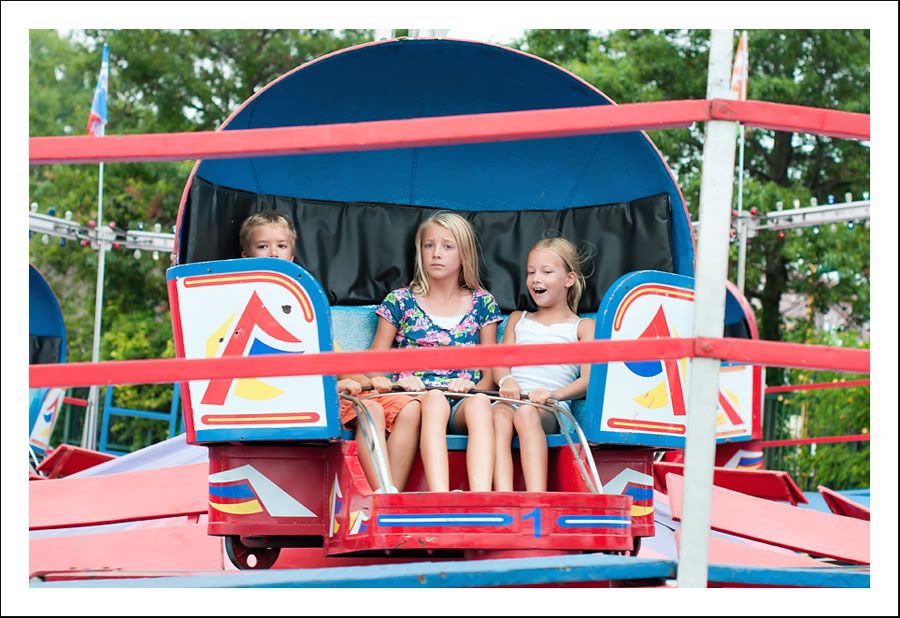 She'd KILL me if she knew I even took this photo!
Their Uncle Jon spent LOTS of money winning them fabulous prizes …. thank you Jon!
Next post – dancing in the beer tent
~Kathy