I just couldn't get enough of this little man…
Let me tell you, I'm really not sure HOW we got him to sit in this chair.  I think maybe my 7th grade daughter was doing something behind me to catch his attention
I wish I had done a drop back shot so you could see the set-up.  I used my flash set-up, shooting through the umbrella to soften the light. 
(If you're looking to learn your speedlight, check out this workshop HERE.  I am not getting paid to mention this.  It was such a great class that I use my flash all the time now!)
Lesson be learned : always be ready for the next shot, even if you think 'I got it'.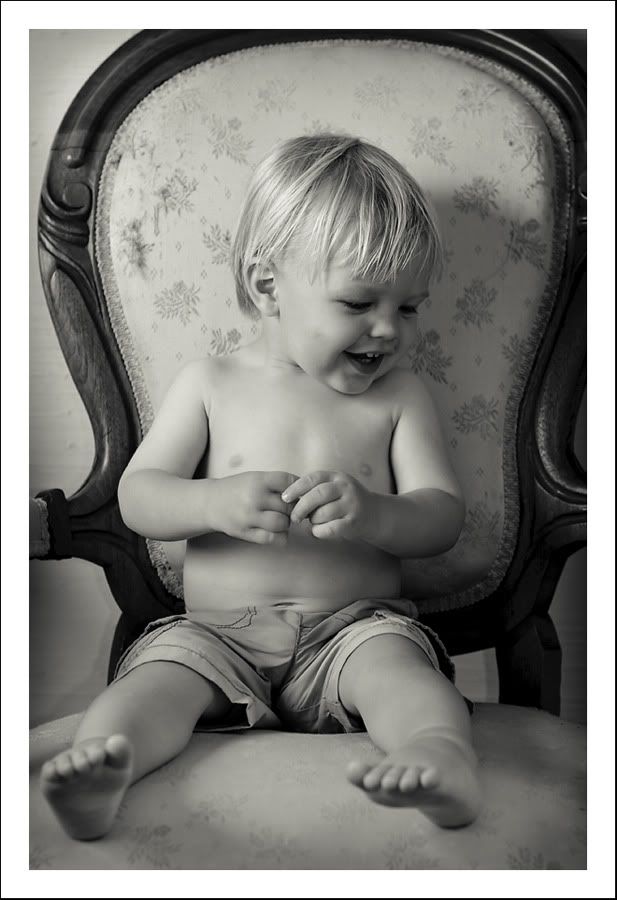 I know this isn't perfect.  His face is shadowed, his shorts look wonky – but I LOVE this image.  I love his smile, his hands, and everything about the moment.  It's all about him at 20 months. 
Next up –more of my sugar sweet niece!
~Kathy