This young lady was amazing!  So sweet & kind, and quite a bright future ahead of her.  The shoot was so much fun that we were both a little sad when it ended, and she even said , " I can't believe it's over". 
Here's a few of my favorites from the shoot:
Old Downtown Garner, NC.  (The home of Scotty)
Hello sassy shoes!
Our original reason for being in Garner was this caboose.  Great idea & she worked it!
Then we headed to the favorite color wall … a place I've nicknamed 'the concrete jungle'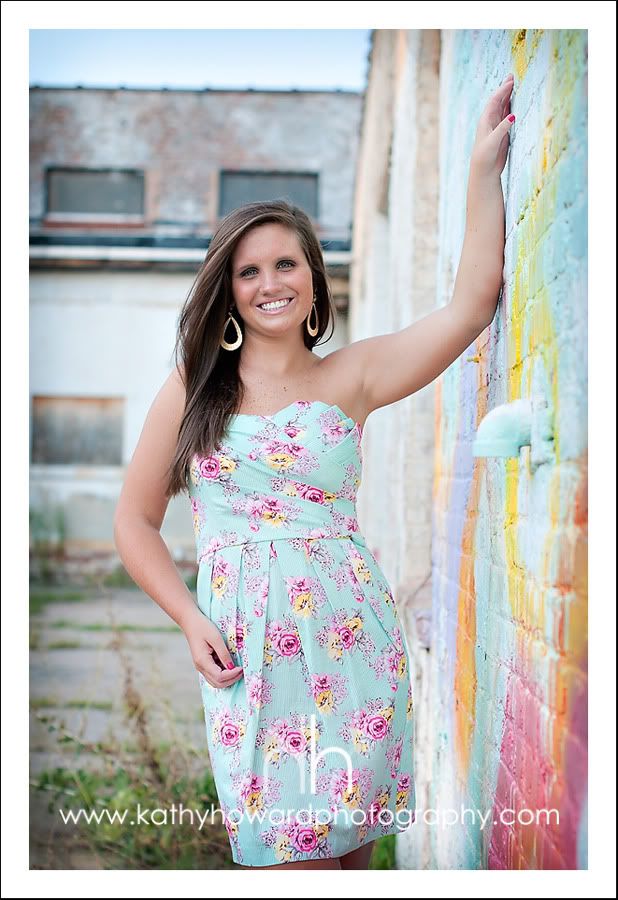 Simply stunning.
I will be sharing more from this session – yes, there's more!  I have never worked with more 'fashion efficient' clients – she & her (awesome) Mom managed to fit in four outfit changes & two locations in 2 hours!  Now that's some serious organization.
If you like what you see, there's lots more on Facebook … come over and be my fan
~Kathy